Chapter 3 Hiho〜, Annie`s takeout!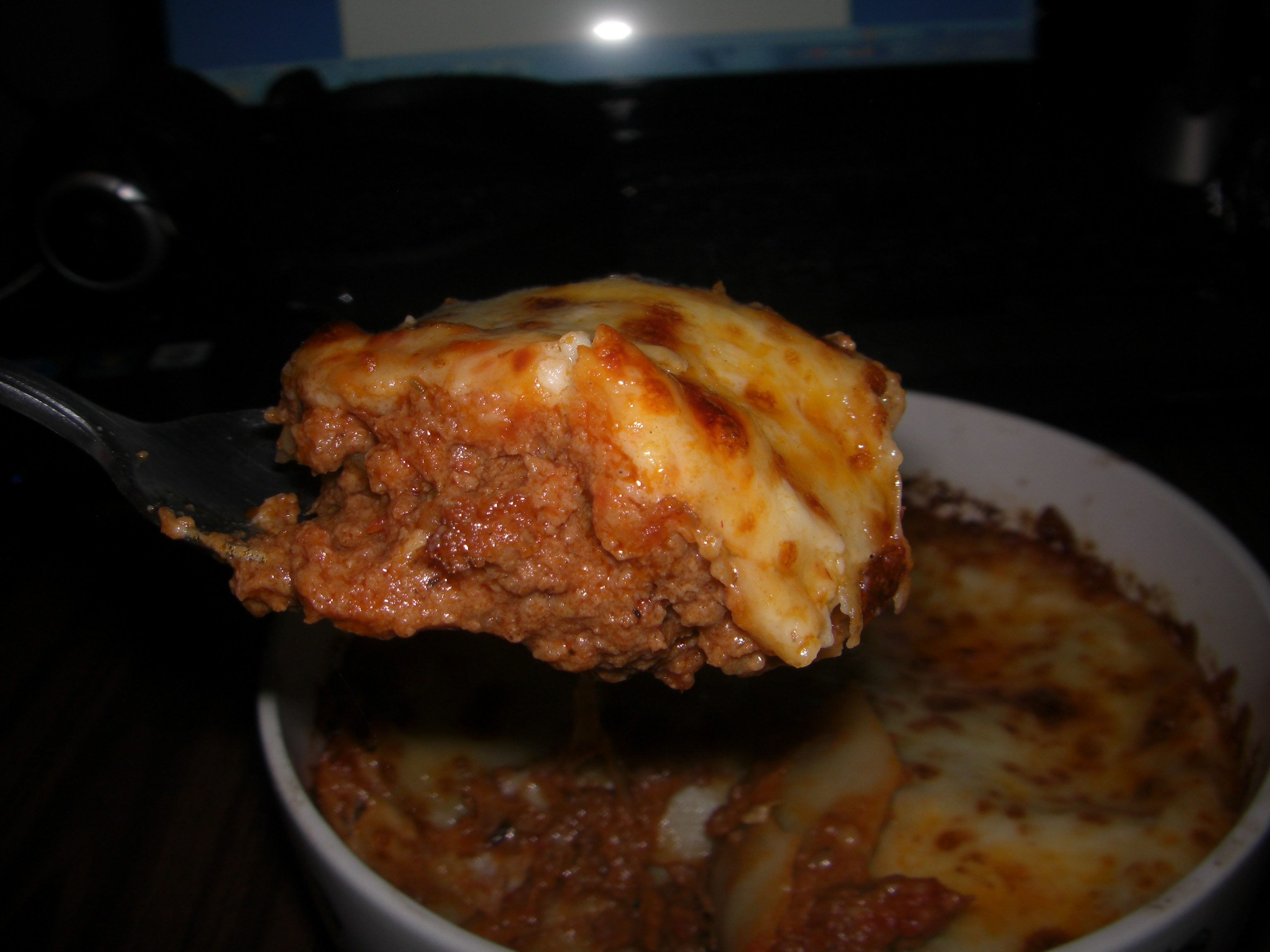 Ladies and Gentlemen, It`s the time for "Enjoy eating with Kenneth!!" It has been a long time since I had this section last time. With your fervent supports, I flew back from the sky. "Is anybody concerned about you, Kenneth?" please do not speak like a robot from some cartoons. Of course, they are. Sigh, being popular is really tough sometime LOL.
Today, I will introduce an Italian restaurant named "Annie`s" which is close to my place. "Finally, your section is becoming a Food section, Kenneth." you may think according to last two chapters. In my defense, the last one was the fruit of my long term experience which my eagerness crystallized into. Please forgive me. (Please check my homepage, if you like!)
Anyway, I have been to `Annie`s` already for few years. It was a really hard choice which dishes I should take.( The truth is that I was just eating, of course.) Through my best effort, perseverance and fatness, I finally got the one. It`s the lasagna. Here is my first bite. `Delizioso~!`It is delicious! Their lasagna has few layers inside, which separates the mincemeat and keeps the precise chewing in your mouth. Sadly, the amount is not as much as you want. But the calorie is large enough if you see my huge belly. Moreover, you can have the lasagna in Annie`s special bowl when you take their delivery. Originally, I thought I had to give the bowl back to them after the meal. So I was wondering how I can keep it. But it seems that I can get it for free. `What a miserable country man I am...` I was blushing, on the other hand, however, I was dancing in my room, singing the theme song of `Gummi Bears`, Which was my favorite cartoon when I was a kid. ` Maybe I can collect Annie`s bowls everywhere in the world, just like collecting some teacups of starbacks!` I asked the delivery boy immediately. ` We have our restaurants only in China.` He crushed my dream down just by few words. I kept eating my lasagna, rubbing my huge belly. (I am thinking if I should change this section`s name from` Enjoy eating with Kenneth!!` into ` Become a Sumo wrestler with Kenneth!!`...)

Conclusion: Collect Annie`s bowls by eating the lasagna!!
Chapter 3 Hiho〜, Annie`s takeout!Others